chevron_right
chevron_right
10% multi-pet insurance discount
Enjoy a 10% discount on your pet insurance cost when you insure two or more pets with us.
What is multi-pet insurance?
Our multi-pet discount is an incentive to protect all the pets in your household. By insuring 2 or more pets with us we'll give you a 10% discount off your total insurance premium. The discount applies to our Bronze, Silver, Gold, Premier and Premier Plus products, and is deducted when calculating your quote.
Get a multi-pet quote
Insure up to 10 pets with us and enjoy a 10% discount on your policy.
Benefits of multi-pet cover
Alongside the immediate cover you'll get by joining us, there are a number of other benefits of being a member.
You'll be joining a community of over 20,000 pet owners
Our customers love our cover, our Trustpilot reviews speak for themselves.
Quick and efficient claims with over 93% of all claims paid last year.
Furthermore, our plans come with a whole host of features.
Switch without the wait
It hasn't always been easy to switch your pet cover, but we're changing that. Most providers will impose a 14-day wait time for illnesses if you switch, but so long as you are an existing pet insurance holder when you switch to us, we won't.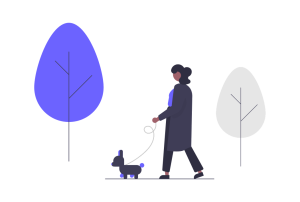 24/7 Vet Advice Careline
The Scratch & Patch Careline which is available 24 hours a day, 7 days a week, is included for all cover levels. Our friendly UK based team are available whether you're looking for pet care advice or looking for assistance with a quote or a claim.
Need to claim?
If the unfortunate situation arrives where you need to make a claim on your policy, we can assist by paying your claim fast and efficiently and often payments can be made directly to your vet – so long as you and they agree. In 2021 we paid 93% of all claims made.
Cover benefits and what our members say
Direct vet payment
To help when claiming we can work with your vet to pay them directly for accepted claims. Meaning that you won't need to spend money fr the treatment and wait to be reimbursed by us. Instead this allows you to focus on what's most important – the recovery of your four-legged friend.
No co-insurance
Co-insurance is a payment in addition to the excess that's shared between you and an insurer which splits the cost of claims, usually it's an 80/20 split.
We want you to know exactly what your costs will be so we don't impose a co-insurance payment on any of our plans.
Existing member wanting to add a pet?
If you are a member looking to add a new 4-legged friend to your plan, currently this can not be completed online so instead you'll need to contact our customer service team on 0330 102 6839 to add them to your cover.
Common multi-pet cover FAQs
Do I have to add 2 of the same animal?
No, you can add any number of dogs or cats to the same plan and the discount will still apply.
Can I add a second pet half way through my plan and still get the multi-pet discount?
Yes. When you add a second pet mid-way through your current plan your 10% discount will be automatically added and you'll receive the discount to ongoing premiums.
Does the discount increase if I insure 3 or 4 pets with you?
Unfortunately, regardless of if you insure 2 pets or 10 pets with us, the cover discount will be 10% of the quote price.
How can I add another pet to my policy?
You can add another pet to you policy at the same level of cover. To do so you will need to contact us as this change can not be made online using the quote facility or through your customer account.
What form does the discount take?
The discount is applied at the point of purchase, so you'll see it as a 10% reduction on your overall monthly or annual price.
Will I have 2 different renewal dates if I add a pet mid-way through the plan?
No, as both pets will be on the same plan you'll have one renewal date. If you were to take out two different policies then the renewal dates would be different but you would be ineligible for the multi-pet discount.
Can I have different cover levels for my two pets?
No, for multi-pet policies both pets will need to have the same level of cover
Get a quote
Comprehensive pet insurance cover for your furry friend. Get a quote today.